While the 501st was initially founded to unite costumers with a penchant for Star Wars villainy, one of our real-world missions is to bring good to our communities through volunteer charity work. We are always looking for opportunities to brighten the lives of the less fortunate and to bring awareness to positive causes on both a local and global scale.
While we do not charge a fee for our appearances, we enthusiastically welcome donations made to a charitable organization in the name of the Neon City Garrison.
The Neon City Garrison are highlighting three charities in 2017, The Make A Wish Foundation, The Poppy Foundation (January to June)  and Defending Freedom (July to December).
Throughout 2017 we have raised $5152.19 for 5 different charities (Make A Wish, The Poppy Foundation, St. Judes, Charlotte Hill Elementary School, and Defending Freedom) and volunteered 2036 hours of our time. We look forward to beating these number in 2018!

For over ten years, the 501st Legion has raised thousands for varied Make-A-Wish® chapters, all over the globe. The 501st Legion Make-A-Wish Endowment Fund allows the organization, with over 9,500 members in over 60 countries, to band together for an even greater global impact. The endowment fund will rely on contributions from its membership and through various fundraising events held in support of Make-A-Wish by its members.
This endowment will allow Make-A-Wish America and Make-A-Wish International to grant more Star Wars-related wishes to children diagnosed with life-threatening medical conditions – a first for an endowment of this kind.
Our goal is to raise $500,000 by September 2021, as the Endowment Fund grows we will grant wishes from the interest accrued. We reached the $150,000 in 10 months, and as the fund continues to grow, so will the number of wishes granted by the endowment.
The 501st Legion thanks you for your support in helping us reach this goal and fulfilling the wishes of children around the world. A bit of help from each of you can deliver a lot of strength and joy, transforming the lives of children fighting critical illnesses.
May The Force™ Be With You!
For more information visit the 501st Legion Make A Wish Endowment Fund.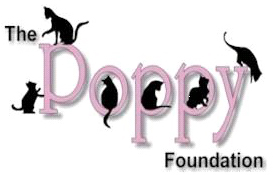 There's a place in the northwest of Las Vegas where cats with chronic illnesses can live out the rest of their lives in peace. They are treated to love and care inside a specialized sanctuary at the Poppy Foundation inside the Bonanza Cat Hospital, 6620 Sky Pointe Drive, home to 150 cats, most of which require medication and constant care. These cats have been abandoned, dropped off at boarding facilities, or rescued off the street.
The Poppy Foundation was created in 2001; named after a Siamese-mix with a severe head tilt, caused due to Feline AIDs. Poppy was deemed un-adoptable because she would need a lifetime supply of daily medication for her immune system. She became the official greeter at Bonanza Cat Hospital. Soon, several clients began donating money for her care and medical needs.
The foundation is in constant need of donations, both financial and for supplies. It is looking for people to donate newspapers and cat food. The foundation also collects clean aluminum cans for recycling. A few cats are available for adoption, though in the 16 years roughly 30 have been adopted.
Call 702-271-1632 or visit poppyfoundation.org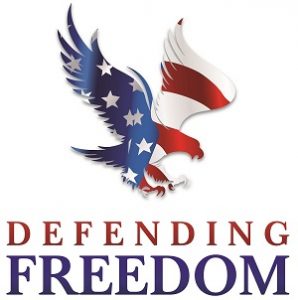 In March of 2003, Nevada Benefits Foundation was created to support these honorable service men and women who are willing to sacrifice everything for the ultimate prize of freedom.
The Nevada Benefits Foundation was started in an effort to raise awareness through our Defending Freedom wristbands whereby we have found a way to keep our troops always in our hearts and thoughts while showing continued support. We have "banded together" in pride and patriotism recognizing we will never forget about the sacrifices made by the brave men and women fighting to defend our freedom. Over 673,000 Defending Freedom Wristbands have been sent overseas to our troops to show unity and encouragement.
In our continuing effort to lend assistance we have made a significant difference in letting troops know that they will never be forgotten. 100% of our proceeds go to military charities to help the troops themselves in addition to their families. In doing this, we have influenced the lives of many individuals and families worldwide. Some of the charities we have donated to include Marine Parents.com, The Injured Marine Semper Fi Fund, Armor 4 Troops, Children of Fallen Soldiers Relief Fund, Soldier Ride, Snow Ball Express, Disabled Sports USA and Wounded Warrior Project. We also provide assistance to other military charities by donating our Defending Freedom wristbands for them to sell and keep 100% of all revenues from the sales for their charity. By making these contributions we are the one place that the troops and their families know they can come for support.
In 2005, The Nevada Benefits Foundation commissioned a memorial located at Red Rock Canyon National Conservation Area. The memorial is comprised of seven sandstones with the engraved names of Nevada's own fallen servicemen and women. Once a year the Foundation hosts a dedication ceremony for the families of the fallen heroes to honor their sacrifice. The ceremony is open to the public and provides a forum for the families as well as the community to show solidarity and support.
Nevada Benefits Foundation has offered a way for all of us to show our appreciation and gratitude to our troops. By joining forces with Nevada Benefits Foundation you can make a statement of backing to the brave, selfless and courageous men and women that defend our freedom every day! We invite everyone to visit www.defendingfreedom.org to learn more about how to "band together" to make a positive change in the lives of our military and their families
Nevada Benefits Foundation/Defending Freedom.Org is a non-profit 501 (3) Organization.
 Call 702-334-7274 or visit http://defendingfreedom.org/